This plugin is my attempt at providing simple solutions for complex problems concerning the WordPress Widget admin interface.
Features:
Makes the widget edit box appear as a modal pop-up on the dashboard. Truth is, it's not a modal, it is just some JS & CSS. Unless "some JS & CSS" is all it takes to be a modal, in which case, it's totally a modal.
Makes widget forms appear in a new column in the Customizer
That's it!
Screenshots
Appearance > Widgets: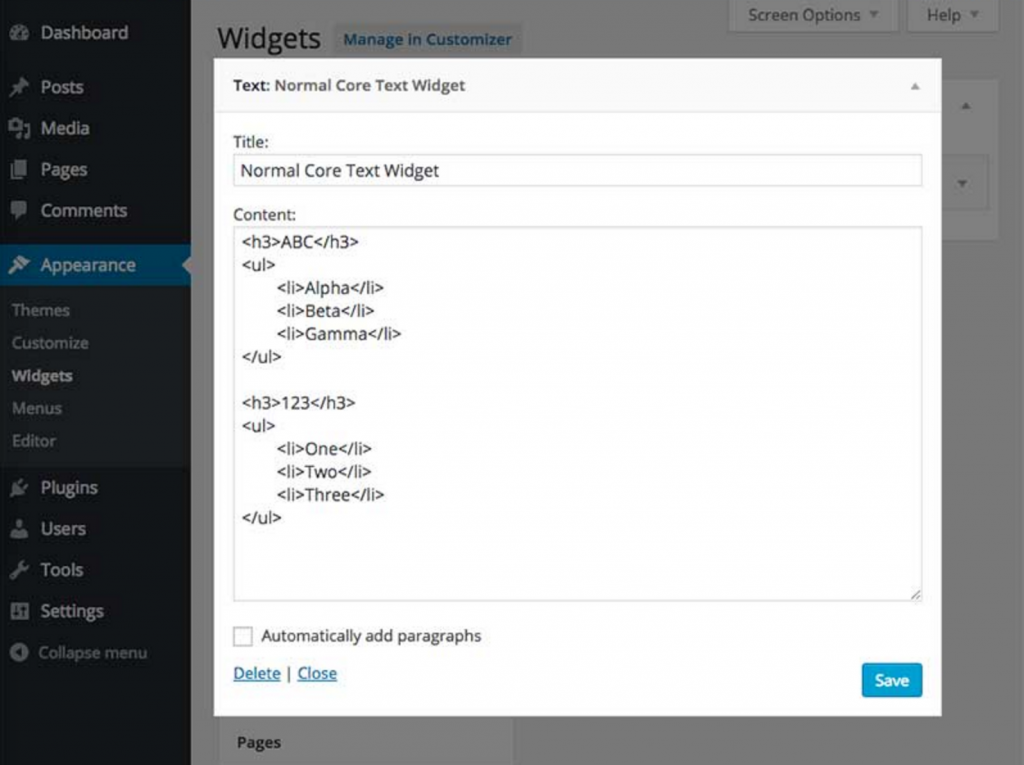 Customizer: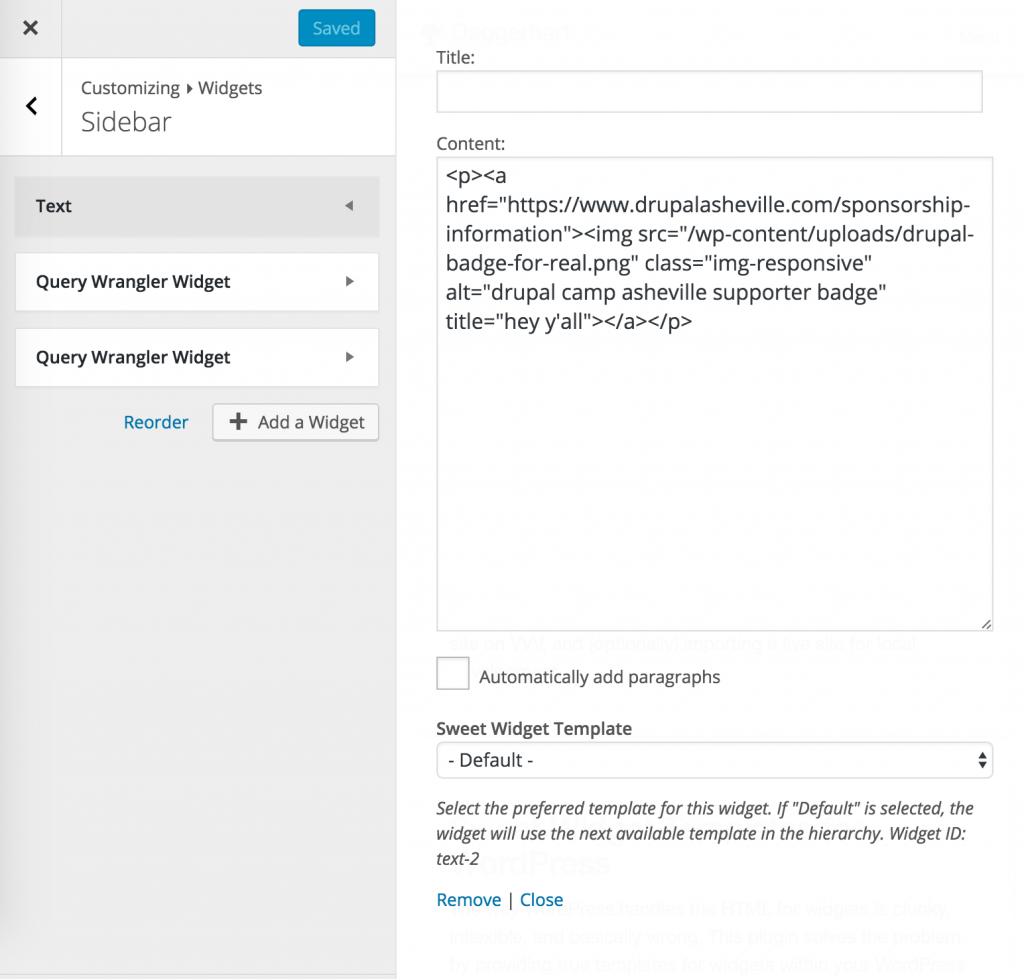 Check out the project on Github and let me know what you think. Got more simple solutions to complex Widget Admin problems?